Creamy and mousse-like, these no-bake cheesecakes are served in individual cups for the perfect dessert. They're rich, decadent, and so incredibly simple to make! A guaranteed crowd pleaser.
INGREDIENTS
8

oz

(225g) cream cheese, at room temperature

1/2

cup

(100g) granulated sugar

1

teaspoon

pure vanilla extract

1-2

teaspoons

lemon zest, optional

1

cup

(240 ml) heavy cream

Diced fresh fruit, for topping

, for topping
FOR THE CRUST
3/4

cup

(85g) graham cracker/digestive biscuit/vanilla cookie crumbs (pulse in a food processor or blender until finely ground.)

2

tablespoons

(25g) unsalted butter, melted
TIP: If you have them you could use graham cracker crumbles in the bottom. You can buy it by the box already crumbled. Found in the baking aisle of your favorite grocery store or from the links above and below. Then you can ignore the entire crust process. Just drop some crumbles in the bottom. Saves time.
Here are some pretty examples. I just purchased decorative party cups when I had guests. I did a "build your own" cheesecake for dessert. Something even the kids can do.
They took a cup. Put in their graham cracker crumbles. Scooped in the amount of cheesecake they wanted (I prepped this ahead) and then put on their desired topping. I had several to choose from. You can buy all the toppings in the baking aisle of your grocery store (sprinkles, chocolate chunks, chocolate chips, M&Ms, canned strawberries, cherries, peaches and a variety of nuts). It was a hit! Everyone loved it.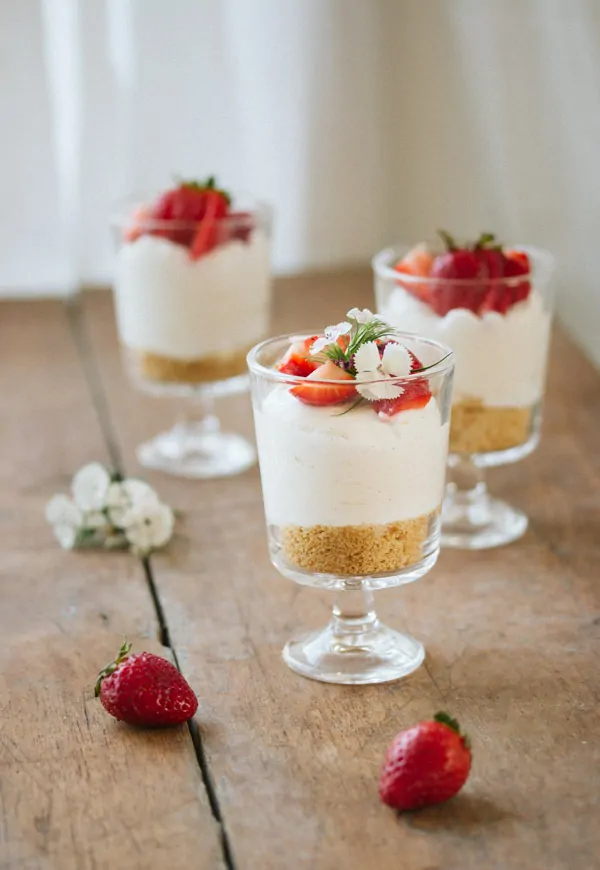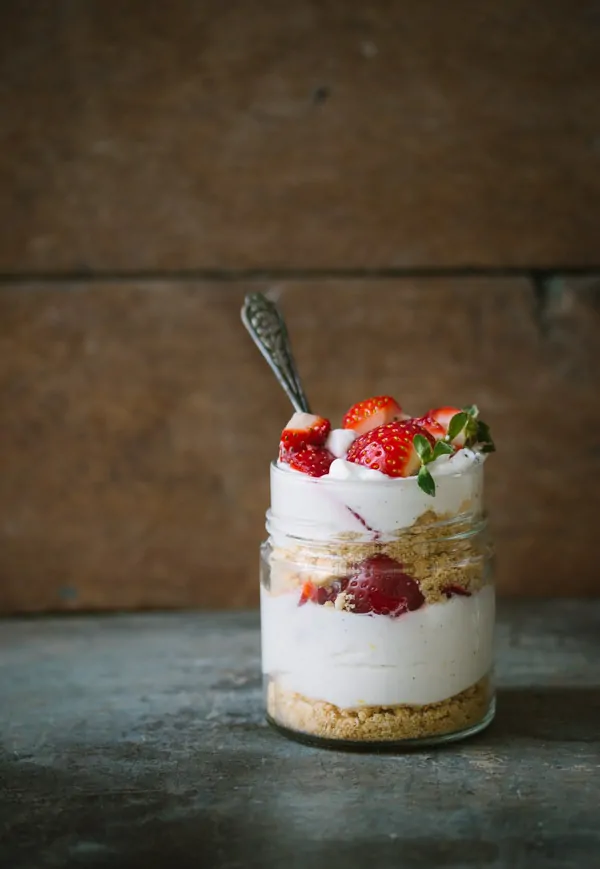 Party cup ideas are here, here and here. You could also buy this at your favorite local store. Typically in a smaller quantity of about a dozen. Just go to the party or paper plate aisles.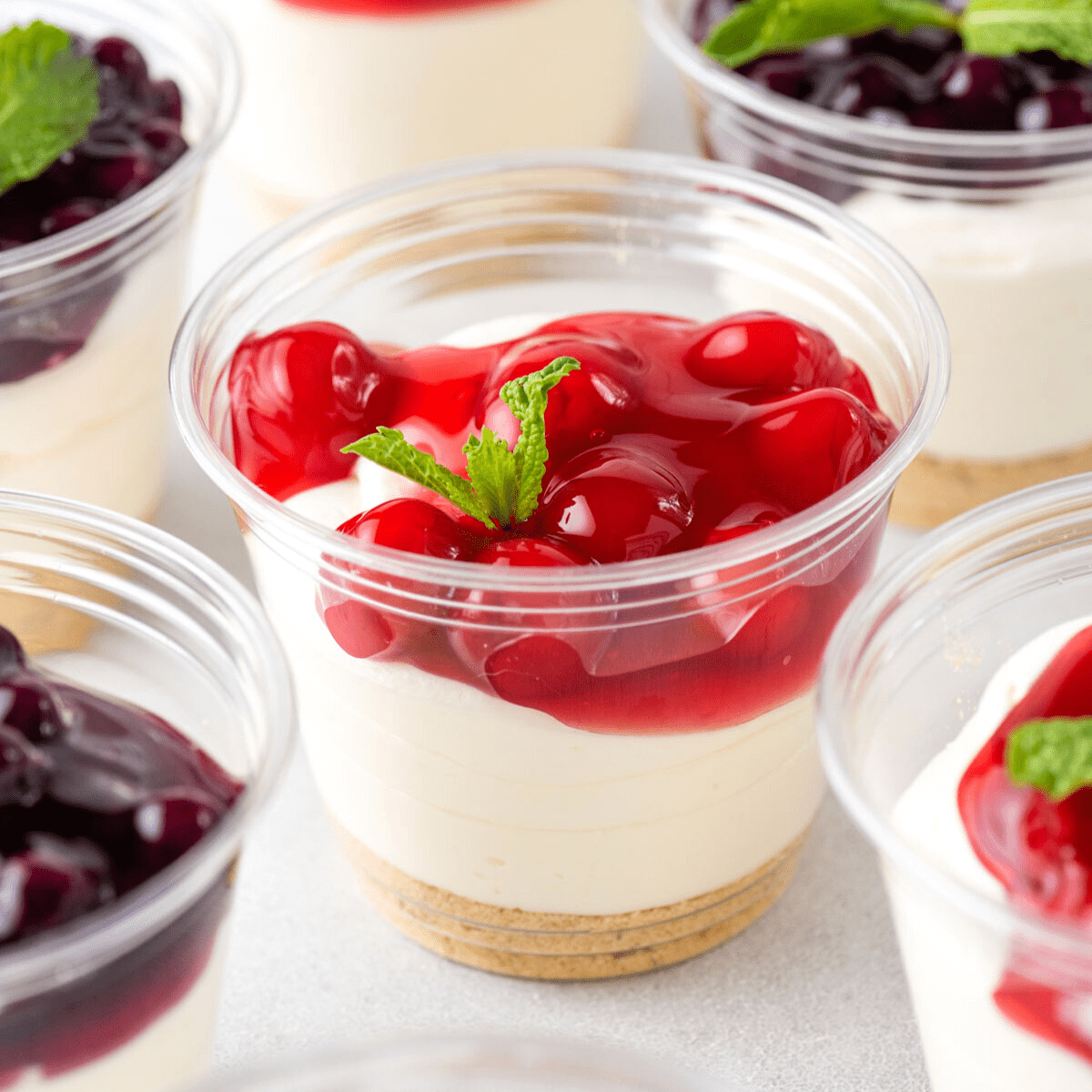 **As an Amazon Associate, I earn from qualifying purchases at no cost to you.